Simonds & Company has been designing and remodeling kitchens for over 15 years. As one of the finest design and remodeling companies in Southeastern Connecticut, we are committed to ongoing training, research and development. Our research provides the knowledge of new design concepts, products and finishes we can offer to our customers.
Designing an attractive, functional kitchen requires a professional who specializes in this type of architectural design. The creative design team at Simonds & Company can meet the needs of the customers with a variety of budgets without compromising quality. The hardest working room in the house, it is important for the kitchen to work properly and last a long time.
We will meet all of your design needs starting with space planning using state of the art 20/20 Technologies and will continue to assist you with the entire interior design process.
Working with Simonds & Company: Typical Planning Schedule
Our Kitchen Design Services and Products include:
Professional design and installation
Products sales to you and your builder
Network of licensed, local professionals
Full lines of cabinetry from stock to custom
Countertop materials-natural stone, wood, solid surface, quartz, laminate & more
Decorative hardware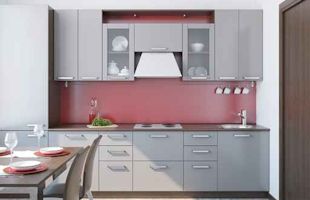 "We recently remodeled our kitchen and master bathroom. The team at Simonds and was very responsive, attentive and creative to overcome the challenges we had in our home. We are extremely satisfied with our kitchen and bathroom and would highly recommend Simonds & Company!" M. Fanella